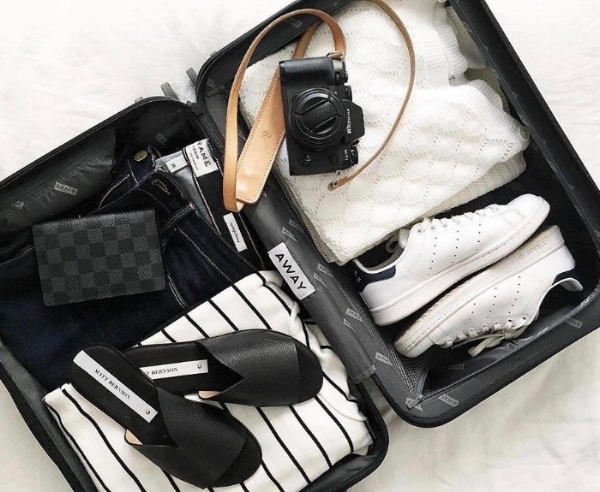 An Exclusive Offer for Female DUFL Members
MAKE OUTFIT PLANNING AND PACKING A THING OF THE PAST
We know you've been there before… your trip is quickly approaching and you realize you wore the same outfit in your closet the last few trips or you need to go out and buy weather appropriate items for your upcoming travels but have no time. Trvl Porter allows you to easily rent what you need so you will always be stylish when you arrive! When combined with DUFL, you can now travel and experience fashion in a completely new way, by letting our stylists put together your wardrobe and suggest items to rent for your upcoming trip!
Trvl Porter would like to give you the gift of a personalized rental travel wardrobe - as well as the time you'll save! Sign up on the website using the promo code TRVL-DUFL to receive your first 2 item travel wardrobe free!
Rental items are all $65, regardless of how high the designer's retail pricing is. We have a minimum of 2 items for each trip.
If you choose to keep something you fall in love with, we offer a discount off the retail price.


USE THE CODE TRVL-DUFL
TO RECEIVE YOUR 2 ITEM TRAVEL WARDROBE FREE!
WHAT IS TRVL PORTER?
Trvl Porter is your personal style concierge for travel. We lend a pre-styled, rental travel wardrobe from contemporary designers for your trip - ready and waiting when you arrive at your hotel or Airbnb.
Our stylists digitally send you personalized options based on your style, fit preferences and trip details to approve before your trip. The items you select will arrive before your trip, along with your DUFL luggage.